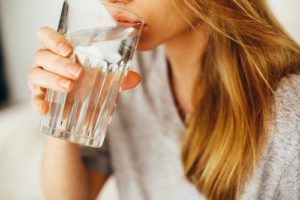 Why I chose Wealthy Affiliate one year ago as my preferred online platform is as clear as clean water today.
I was so miserable with how things were going in my life such as leaving APUS, struggling to repair my hurricane  Maria torn home and managing health issues.
I had to give something legit a try before I got stuck in a dark space. So, I started to search online and I came face to face with Littlemama's Wealthy Affiliate Review.
What a blessing from above!
Reading her review saved me from joining MOBE which turned out to be a scam. Because I absorbed the information like a sponge and seriously thought about what was presented, light was shed on my path.
What Littlemama shared was that something I need to latch on to to breathe freely again. What did I have to lose? At that time, not a freaking thing!
Looking back from July 25, 2018 and then fast forwarding to July 25, 2019, all the things I read about Wealthy Affiliate are true, especially the part about not making money overnight.
You have to help people first, gain their trust and think about money later. Accept these basic facts and things will get better, if you should choose to join Wealthy Affiliate like I did.
6 Reasons Why I Chose Wealthy Affiliate:
1/ The free starter membership offer sounded incredible for a life changing opportunity to dip my feet in the online water of the internet. Just the thought  of growing a business from scratch seemed exciting. Without this chance, I probably wouldn't have two beautiful websites.
2/ Although I had no idea when I would make a copper, stats revealed that this is a legit and ethical way to make recurring revenues through valuable affiliate links and videos.
3/ From the beginning, my mind was at ease knowing that if I had questions and/or technical issues, help would be readily available from the following sources: Live Chat, Site Support, Coach(Grace aka Littlemama), Owners (Kyle and Carson), Community, trainings and Question & Comment forum.
4/ This was an opportunity for exposure to one of the best affiliate platform by step by step training thru OEC and AB courses. I wanted to be an entrepreneur and here was my chance to do it at my own pace. The field was wide open for many possibilities. Where would my passion take me? I wanted to find out. So, I jumped aboard then and now I have one health website and one MMO site.
5/ I was schooled before joining about needing Jaaxy which is a free valuable SEO and keyword research tool provided by Wealthy Affiliate. I had no idea how reliable it would be. But, as a blogger with hardly any computer skills, no audience and no followers,  I needed something to help me out with SEO and keywords to write quality content. So far, Jaaxy has been a reliable friend.
Site Rank, My Keyword Lists, Search Analysis, Alphabet Soup, Brainstorm HQ, Affiliate Programs and Niche Keyword Lists are offered of The Jaaxy lite free platform. And, there are more options such as Pro and Enterprise.
6/ For a long time, I had an overwhelming desire to try an engaging community other than Facebook. Trying something good always has an exciting edge. My gutsy inner voice told me that I was on the right path to growing a successful business. So far, I have no regrets and I did better than I ever planned to achieve.
Do you think these were good reasons? Tell me what you think.
Concluding Thoughts
It was a pleasure sharing the 6 reasons why I chose Wealthy Affiliate as my preferred online platform. I made a wise decision to follow and complete the training courses with Kyle and I did it. This is the best business decision I have ever made.
This opportunity and my never giving up attitude have helped me to remain independent and free to trod the path towards financial freedom the right way. I don't want you to waste your precious time  chasing after scams.
Although I am not halfway close to my monthly money goal, I am closer than before which is progress in a nutshell.
Each person is different with many different situations and goals. Now, I offer you a chance to choose or not to choose Wealthy Affiliate. Read my review seriously and find out if this is for you!
If you have comment or question, please feel free to leave it in the comment area below.
Until next time, have a great day.