Welcome to MyRoyalWealth.com. My name is Maxine and I enjoy affiliate marketing. Just recently I have earned certification as an online Entrepreneur  from one of the best platforms in the world named Wealthy Affiliate.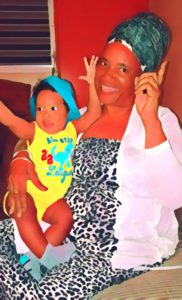 A FEW IDEAS
Talking about the road to financial freedom is  one of my passions because of the many pitfalls and suffering I have endured with family, friends and failed online ventures. It seems to me that being financially independent from a regular 9-5 job, unsatisfied bosses, waiting  for help from others and failed opportunies is a step in the right direction.
Personally,  I feel there is nothing better than depending  on myself because I call the shots and I am much happier having this carefree option of investing time and energy in my own business.
HURRICANE  MARIA CHANGED ME.
On September 19, 2017, Hurricane Maria  destroyed my home and personal property.  I was studying with American Public University System trying to obtain a B. S. in Public Health to help my people in the Virgin Islands  Internet connection was poor and I had  to stop taking courses. Answering forums were time sensitive.I felt hopeless and I didn't know what to do. Crying and the buildup of stress were not helping. There had to be a better way!
After deep thinking, I decided to find something else to do onlne that would be suitable to supplement my dwindling elderly care business. Several of my key clients were relocated to the mainland due to the devastation in the Virgin Islands.
In July 2018, close to a year of pitfalls and struggles with family to recover electricity and partial repairs to my home, I found Wealthy Affiliate through Coach Grace better known as littlemama. Her article that steered me away from MOBE was so clear and honest. I decided to join Wealthy Affiliate with a free starter membership.
Five months later, as mentioned earlier, I became certified as an online Entrepreneur with a viable website in the health niche at Wealthy Affiliate. This is one milestone accomplished with many more in the horizon. Now, it is time to offer a helping hand.
Basically,  helping people by offering solutions to their pressing problems is what I do because I love people to be happy and comfortable in their daily lives.
MY MISSION, ANOTHER MILESTONE TO GO.
My other website deals with prevention. This website will also promote prevention as it pertains to avoiding scams.
I have decided to use basic research to find tips that will help people to avoid scams on the road to financial freedom.
This will be done by honestly offering reviews of trending products and services. Why is this important?
Taking a look at the pros and cons of different products and services will help people to save time, money and frustration from getting involved in scams.
CONCLUDING THOUGHTS
I have shared a little about Maxine, what my overall intentions are and why.
This world is filled with those who are trying to make quick bucks through scams.
As I stated before, I will try to help you avoid them by providing honest reviews.
The idea is to help you make an excellent educated decision as you move on the road to financial freedom.
If you ever need a hand or have any questions, feel free to leave them below and I will be more than happy to help you out.
All the best,
Maxine
MyRoyalWealth.com