I was watching the talk show London Real from UK and the guest speaker was American businessman Dan Pena who was talking about how to make your first million dollars.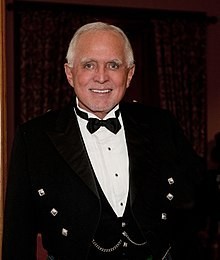 According to Pena there are specific rules you should embrace to reach success.
"These are the following 10 rules for success:
1/    PRACTICE SUCCESS BEFORE YOU ARE SUCCESSFUL.
2/    FOLLOW WHAT YOU ARE PASSIONATE ABOUT.
3/    SURROUND YOURSELF WITH GREAT PEOPLE.
4/    PERFECTION EQUALS PARALYSIS.
5/    FOCUS ON THE FEW NOT THE MANY!
6/    BELIEVE PASSIONATELY.
7/    WHAT GETS MEASURED GETS ACCOMPLISHED.
8/    JUST FREAKING DO IT!
9/     BE EXTREMELY POSITIVE.
10/   LOVE YOURSELF. "
Dan Pena's 10 rules for success are worth implementing in your daily lives.
So, for a chance to fly high to success. JUST FREAKING DO IT!
From my birdseye view there's nothing to lose and everything to gain. As a matter of fact, I Intend to dream big and work towards making my first million dollars to help my family friends and charities via Wealthy  Affiliatemaking my first million dollars to help my family friends and charities via Wealthy  Affiliate.
The only way that you can truly help to change the lives of you your loved ones is if you are in a financial position to do so.
Since I have started promoting Wealthy Affiliate which is a legitimate company, I have seen this as a  positive way to help people change their lives  and gain financial freedom.
Looking at Pena's 10 rules for success as they relate to my 7 month WA journey, I have been doing them from the very beginning. The only one I fall short on honestly is loving myself.
I really and truly love people more and I have made alot of sacrifices for others by putting myself behind. 2019 is the year for change towards something better.
One thing I believe in 100% is being positive. Negativity takes you you down a long dark road . Sometimes you miss on opportunities because of negative thinking.
For example, if someone criticizes you for doing something and you take it personal. This impedes your progress for moving to next level.
You shouldn't be so fixed in your mindset to allow this to happen. Actually you should look at it as a learning experience and just move on because you have so much positive things to focus on other than negativity.
Furthermore, how do you gain if you are constantly concerned about what people think about you ? Look at it this way. Probably they need to be concerned with their business instead of yours.
I will definitely be focused on how to make my first million dollars with Wealthy Affiliate. What about youhow to make my first million dollars with Wealthy Affiliate. What about you? What are you dreaming big for?
Today I felt like sharing something a bit different. I hope you don't mind. Life is what is  and you have to take chances so that you could cross the finish line of life. Sitting on your hands doing nothing is not going to help you  to help your loved ones.
Think about it and just do it.
I appreciate you stopping in for a read with me today.
You can leave any concerns or questions in the comment area. They will be addressed.
Until next time, have a JUST FREAKING DO IT DAY!
ALL THE BEST
MAXINE