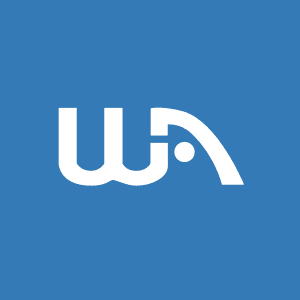 Hey everyone!
Spread the news. I am learning the ropes still with 14 months at Wealthy Affiliate and it hasn't been easy.
As a matter of fact, I have experienced serious ups and downs, no fault of Wealthy Affiliate.
Honestly, whatever this affiliate program promises, it delivers to the community.
Check out my Wealthy Affiliate review 2019 to see what they have to offer as well as my recommendations.
I started my journey knowing that growing my business wouldn't be an overnight success and that I would make some mistakes along the way.
This was all part of my expectations. But, I never expected to be banned for making a silly mistake.
Let me tell your what happened.
Disability leads to inability
THIS may be hard to grasp; but, disability leads to inability in some situations. It happened to me and I paid the price like a responsible affiliate. Why? I had no business messing with technical stuff. Outsourcing work is not a bad idea, especially if you need help.
Believe it or not, all of my writing privileges were revoked except on my websites. I felt like I was in a self made dungeon. I was not a Happy WAffiliate.
It was so serious, I couldn't even use credits to receive comments. Not only that, my rank dropped from being in the Top 100 to the Top 3000.
Did it take me 14 months at Wealthy Affiliate to realize that writing WA blogs, receiving SiteComments & SiteFeedback, getting help from SiteSupport, asking Questions and Live Chat really matter?
No, it didn't.
So, what went wrong?
In a nutshell, my sight almost took me out. A special friend warned me about resting my eyes after surgery. Guess what! Stubborn Maxine who genuinely believed I was ready to return to work, jumped right in with a question on Father's Day, June 2019.
The question was not the problem. The inadvertently copied self promoting link from CloutBucks was. After the question was posted, I went back about 5 hours later to see Vicki and NewLaurie's comments to remove the link and I did right away.
Then, I deleted the entire question before 24 hours but it was too late. Admin had already revoked my writing access.
Ever since June, I could only "like" posts and comments. Up to July. No one had notified me how long it would last.
Because of  my community spirit, I accepted the crumbs offered to just like stuff. I hoped my writer's access would be restored before Black Friday.
If not, what would you  have done?
What I Decided To Do
After two months of thinking, what I decided to do  was practical. I devoted my time to slowly growing my business with what was left of my sight which wasn't a bad idea. I hope your guys appreciate my passion.
HAHAHAHAHAHA!
"It ain't over until the fat lady sings. I'm not fat and I'm not singing." So, I still have a lot of work to do while I can still laugh about it.
My intention is to keep moving forward and to never give up on my online journey no matter what. I was taught to always be positive and this attitude has helped me through rough times. And I accepted the fact that I was learning the ropes still about affiliate marketing.
How you respond to obstacles always determines the outcome.
What I Discovered About CloutBucks
Do your know what I discovered after going through preparation to write a CloutBucks review?CloutBucks is a scam. Please do not waste your time, They will not pay your a penny.
I wasted two weeks completing the required clicks, tasks and referrals. They are part of an elaborate phishing scheme.
Don't sign up with them because you will not get the $25.00 sign up bonus. The only thing you will get is disappointment from their lies.
My friends, I got burned so you don't have to suffer needlessly. Also, check out BBB before joining any affiliate program.
Three Reasons For This Article
Here are the three reasons below:
1/ Spamming is a No-No. Wealthy Affiliate is a safe haven for all affiliates. You will lose all writing privileges if your use unauthorized links. Treacherous spammers try to get in to receive back links and other information. The web is a mysterious place and better protect yourself.
2/ Anyone suffering with an eye disability, please take it easy. Rest your eyes often and make sure to take your medications. If you need any advice about coping send me a private message.  Wealthy Affiliate does not stop you from  training or working, only you can stop yourself.
3/ Stay away from CloutBucks. You will neither make a buck nor a penny! They led me like what scammers do. So, I am pretty sure CloutBucks is a scam.
Concluding Thoughts
Learning the ropes still after 14 months at Wealthy Affiliate were not easy. However, Kyle gave me a second chance to complete my training and I am extremely grateful. That means my writing privileges have been restored. 
Now, let us re-cap.
We discussed how and why I was banned, how important it is to maintain eye issues and why you should never use CloutBucks for a source of income.
If you have any questions or comments, please leave them below. Your feed back on the value of this article will be appreciated,
This article contains link and I will probably make commissions from them.
Thank you for reading with me today,
Until next time, have a great day.
All the best,
Maxine
"